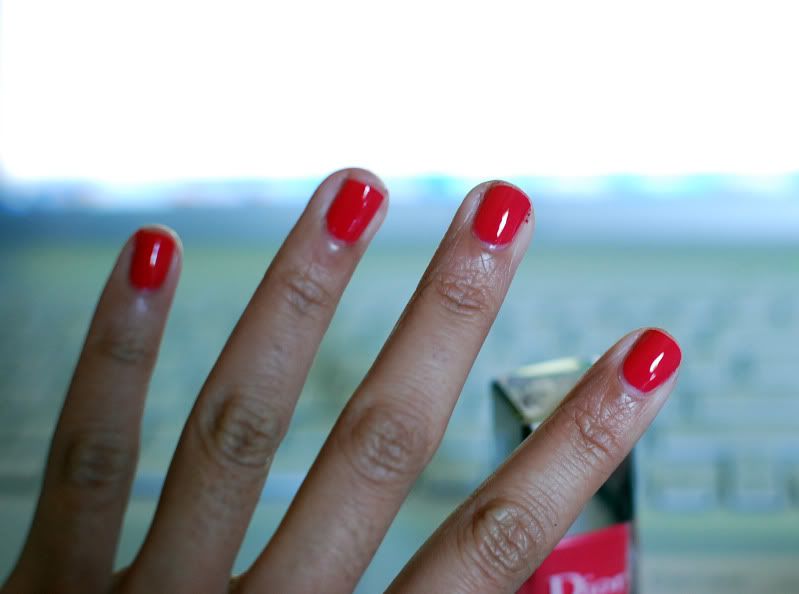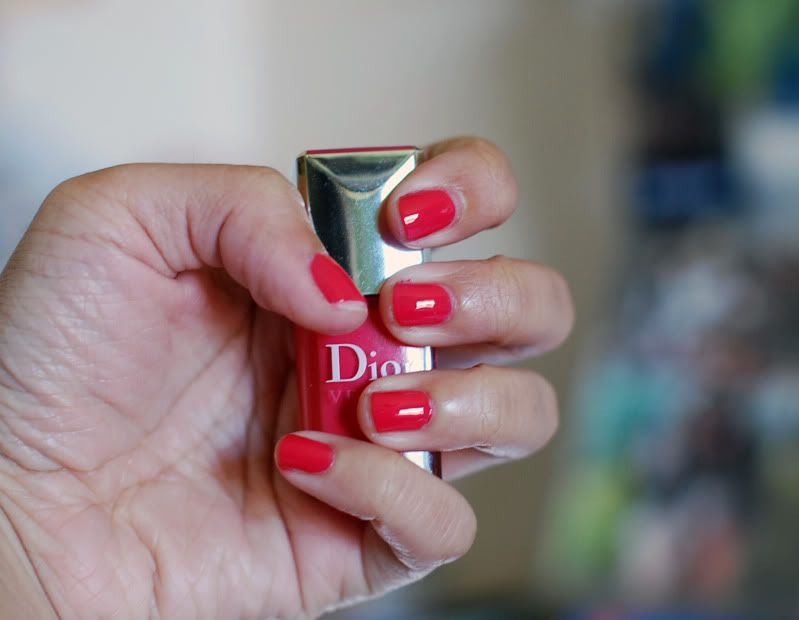 Christian Dior #545 Psychedelic Orange (Orange Psychedelique) Nail Polish 1oml
[with clear top coat applied]
This is Christian Dior's nail polish Psychedelic Orange, an unique beautiful colour.
The colour when you paint it on is like a pink coral, so basicaly an orange with a hint of pink.
One coat is enough for good application, a 2nd coat is recommended for really opaque colour.
A clear top coat finishes it off well although it not needed, as this nail polish dries with a shiny coat and is smooth when you apply it.
Any comments or suggestions? Please leave it below. If you want to check out my fashion blog, visit
Lucy and the Runaways
here.
Tweet