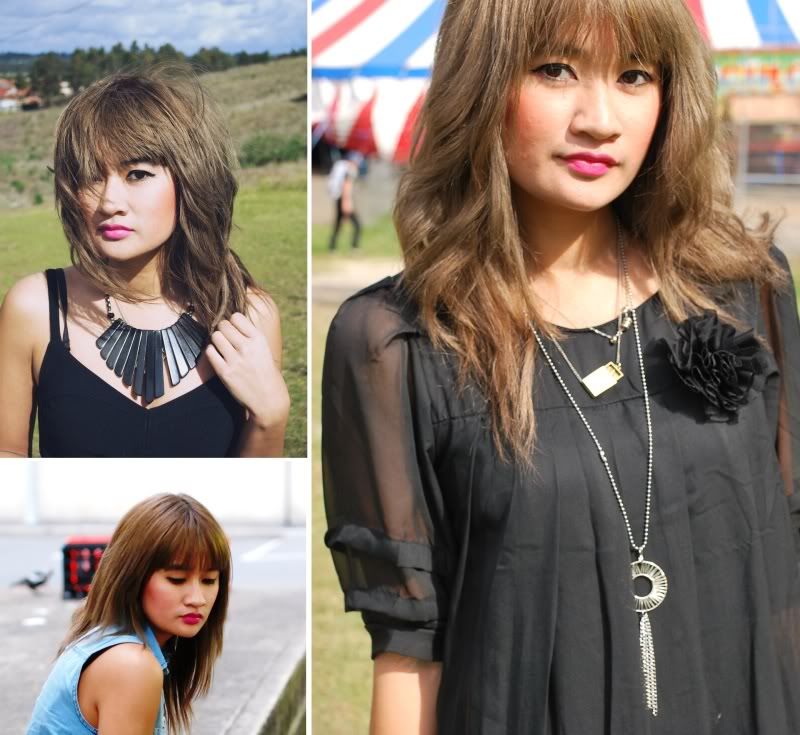 My hair as beige blonde, in its first stages.
As a non-natural blonde, I often get asked how is it I have managed to get my hair blonde, and how I have maintained it. I've been this colour for about 1 and a half years now and there are a couple of essential products I use to keep it this way.
I'm Asian (half Chinese and half Cambodian), so naturally my hair is black, thick and strong. There are, however, other Asians whose hair is comparatively thinner and weaker, and are sometimes born a black-brown, or a very dark brown instead of black hair. My hair though is definitely so black that it is still black in the sun (some black hair shines brown instead).
After I bleach my hair, I always get my hair toned to a darker beige blonde tone. This is a darker shade, but its still within the blonde range. Please see above photo for colour references.
Then, I rely on special toning and colour shampoos to keep my hair toned, and be-hold, to colour my hair over the weeks. After about 2 weeks, my hair turns into a beautiful rosewood blonde: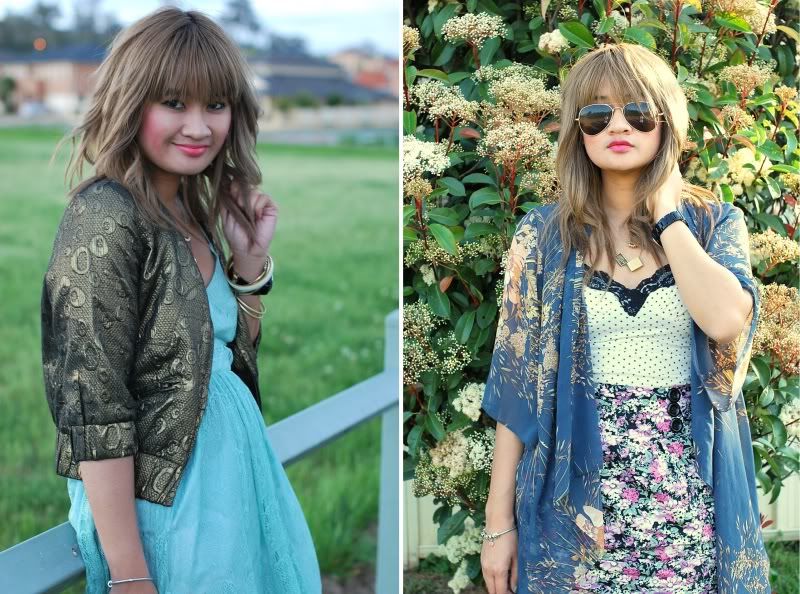 My hair after 2 weeks of using colour shampoos and toners
I purposely get my hair slightly darker so that it will eventually lead to the colour it is now. I use two special colour shampoos that deposits colour into your hair over time and tones it at the same time.
I use three special products:
3. Revlon Nutri Colour Creme 1002 in White Platinum (buy it here)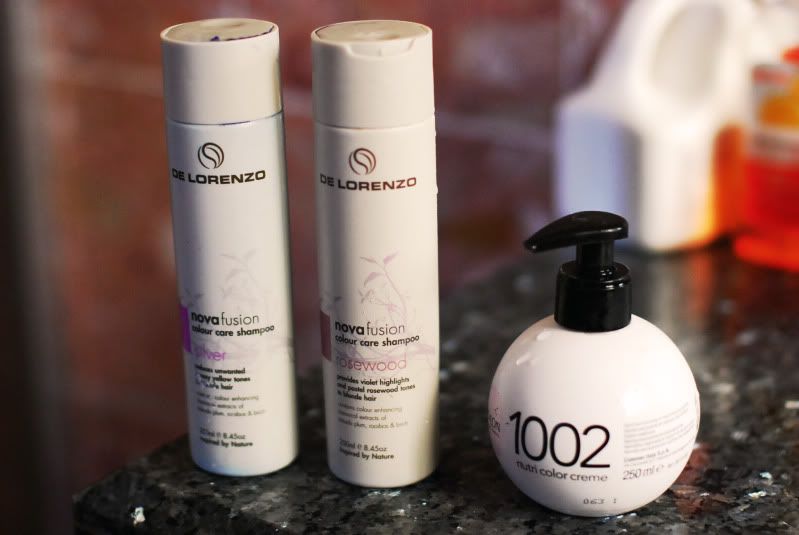 1. Silver Nova Fusion 2. Rosewood Nova Fusion 3. Revlon Nutri Creme 1002
I squirt a 50c (Australian coin) of 1/2 regular shampoo and 1/2 Rosewood shampoo in to my hand. Then I mix in my hand quickly and I lather into my hair. Leave in your hair for at least 2 minutes then rinse out. The longer you leave in the hair colour, the stronger the colour/toner. Don't freak out when you find the shampoo colour of the Rosewood a red-purple. Purple tones are fantastic to counteract brassy tones in your hair.
Step 2
: Condition with a heavy conditioner perfect for dried out, and colour-treated hair, and then rinse. Again, I like to use
S-factor
or
Loreal conditioners
.
Step 3: Although Rosewood shampoo is responsible for changing your hair colour (as its depositing colour into your hair every time you use it), you still need a STRONG TONER to keep counteracting brassy tones (the tones in blonde that are a ghastly orange or very light red). That's where Nova Fusion Silver shampoo and Revlon Nutri-colour creme 1002 comes in. Keep purple toners at hand all the time.
Step 4: Every 2nd or 3rd time you shampoo your hair, add abit of the Nova Fusion Silver shampoo into your usual rosewood/regular shampoo mix. Then shampoo and lather as instructed in Step 1. This helps to re-inforce the toning.
Step 5 (optional): Every week or 2 weeks, Its nice to use another product in your hair. For this case, this is a toning conditioner, not a shampoo. This is why I also use the Revlon Nutr-colour creme in 1002. After you shampoo and condition, you can use a couple of hand-pumps of this and spread into your hair. It smells fantastic, and it actually leaves my hair nice and soft, and believe me, I've tried every conditioning product under the sun, and this actually does wonders for my hair! Leave in as instructed and rinse. Another product that is a strong toner can never hurt.
So here are my products once again:
3. Revlon Nutri Colour Creme 1002 in White Platinum (buy it
here
)
To be honest, maintaining your blonde is quite a routine, but its worth it, I've got many compliments on my hair colour because its unique and its a colour hard to achieve because there are just so many shades of blonde to choose from.
However, not everyone will get the same results, alot of factors come into it. This is only a guide, and its the guide I've come up with over my own experience in maintaining my hair colour and I also found what's great for my hair. Have fun, and I hope this article has helped!
Other Tips:
*Wash in cool-to-warm water, not hot water, as high temperature water can help stress your hair and strip the colour out of your hair more harshly.
*Don't wash your hair every-day. This strips off natural oils and can cause harshness in hair. Washing every 2nd or 3rd day will be less harmful.
* Don't make a mistake of dying your hair another blonde hair colour from a box. You never know what colour in that box will react to your current hair colour - it may turn green or blue or purple. I've done this before. Always head to a hairdresser to fix blonde hair that's gone wrong.
My hair colour in a different light
If you'll like to see my hair progress over the months, check out my fashion website, Lucy and the Runaways. Any questions or comments? Leave it below :)